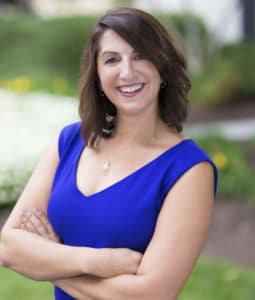 Calaneet Balas became CEO and President of The ALS Association in December 2017. She joined the organization in June 2016 as the Executive Vice President of Strategy, leading all three mission areas, including global research, public policy and care services, which work in an integrated fashion to find a cure, advance treatments and enhance the quality of life for people living with ALS.
Calaneet joined the Board of Directors of the International Alliance of ALS/MND Associations in December 2017. Most recently Calaneet was elected Chairwoman in December 2018.
Honorary Treasurer & Vice Chair: David Ali, MND Australia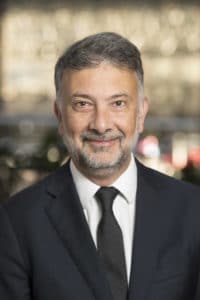 David is passionate about helping to make a difference for people living with ALS/MND, having volunteered for the past 20-years on ALS/MND-related boards and in other ways at the local State, national and global levels. As the CEO of MND Australia since March 2021, David is more focussed on contributing at an operational level to improve the impact for people across Australia affected by MND today and in the future.
David has a background in social policy and corporate services through a range of executive roles across the public sector, Parliament (the legislature), as a management consultant, and in the not-for-profit sector. He also brings much experience as an executive and non-executive director on government and not-for-profit boards. David says it is a real privilege to be part of the talented Board of the International Alliance since December 2017.
Directors
Gudjon Sigurdsson, MND Association Iceland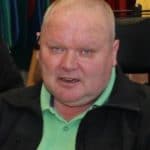 Gudjon has been a member of the MND Association of Iceland since his diagnosis of ALS/MND in 2004. He became the Chairman of the Association in 2005 until the present day. He was previously on the Board of Directors for the International Alliance from 2006- 2008 becoming Chairman of the Alliance from 2008-2012. He also won the prestigious Humanitarian Award in 2012, for his services to the cause. Gudjon was voted back onto the Board by the members in 2018. His hope is to get the PALS voice into every Association working with the Alliance. "Nothing about us, without us"
Evy Reviers, ALS Liga België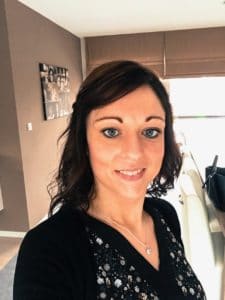 Evy Reviers is the daughter of a pALS which is her motivation to be an ALS patient representative at the National and International level. Since 2007, she is CEO of ALS Liga Belgium, focusing on stimulating and financing scientific research on ALS, contact with ALS researchers, collaborations with university hospitals and defending the rights of pALS at governmental institutions and agencies.
She is particularly involved in regulatory aspects of ALS clinical trials and its guidelines, advocating the same rights for access to trials and future medicines for all pALS worldwide. She graduated at the EURORDIS ExPRESS Summer School 2016 and is a patient representative in scientific advice procedures (CHMP committee) at the European Medicines Agency (EMA). Also, she is member of the European Patient Advocacy Group (ePAGs) for the Rare Neuromuscular ERN Groupings of EURORDIS, being active in the Patient Advisory Board of these ePAGs.
Furthermore, she is Chairwoman of the European Organization for Professionals and Patients with ALS (EUpALS), a member of the Board of Project MinE and member of the ALS Dream Team.
Evy previously served as a member of the Board of Directors of the International Alliance during 2 consecutive terms between 2010-2016. She was re-elected to begin a new term in December 2017.
Andrea Pauls Backman, Les Turner ALS Foundation, USA

Andrea has been Chief Executive Officer of the Les Turner ALS Foundation since 2015. She brings both a professional and personal passion to ALS/MND having cared for and lost her mother, Sally, to the disease in 2010.
Andrea came to the ALS field following a 30 year career in business management as an institutional investment manager, including as a Managing Director at several investment firms. She also brings more than 15 years of nonprofit board management experience. She is honored to serve on the Board of Directors of the International Alliance of ALS/MND Associations.
Andrea holds a Master of Business Administration from DePaul University and a Bachelor of Business Administration from Loyola University of Chicago and is a certified public accountant. She also received a Professional Development Certificate in Philanthropy and Nonprofit Organizations from the Northwestern School of Professional Studies. Outside of the office, Andrea enjoys spending time with with her family, cooking and biking.
"I am in the ALS/MND fight because I've never seen more courageous, determined and selfless individuals than those with this disease. I am committed to do all I can to make their lives better and help find the key to the cure."
Tammy Moore, ALS Canada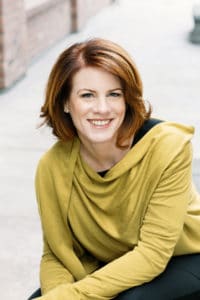 Tammy Moore is the CEO of the ALS Society of Canada. ALS Canada is responsible for Canada's national ALS research program, federal advocacy and serving over 1,000 people living with ALS in the province of Ontario.
Tammy made this transition from the private sector, where she founded and led a communications and marketing agency. Later she worked with a private equity group in C-suite roles during acquisition and restructuring and through a business management consulting practice.
Tammy has served in senior leadership roles on International, National and local Boards and Steering Committees in not for profit, health, community, tech and entrepreneurship sectors. Outside of the office, Tammy has been a competitive sailor for almost 10 years at a national level and has crewed on a team that won the Canadian Women's National Keelboat Championships.
Nick Goldup, MND Association, UK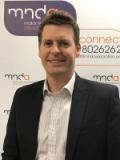 Nick joined the MND Association of England, Wales and Northern Ireland as Director of Care Improvement in August 2017 and joined the Board of the International Alliance in December 2018. Prior to this he spent 6 years as Director of Partnerships at the children's charity Whizz-Kidz working alongside senior health commissioners and stakeholders to implement improvements to care and streamline procurement activities. Nick is a member of the UK National Wheelchair Alliance aiming to improve provision of wheelchairs for people living with MND and has worked as a Non-Exec Director of a wound and Lymphedema service for 5 years. Nick has also served as a national advisor for a selection of UK National Health Service and Department of Health improvement programmes.
Prior to his roles in the charity sector, Nick enjoyed a successful corporate career working in a variety of blue chip procurement roles over a 15 year period, including Tesco, AMEC, Mitsubishi Electric Europe and for three years as a buyer based in Jakarta, Indonesia.
During his spare time Nick is a keen cyclist and runner having run the London Marathon twice, completed 7 triathlons and numerous cycling events including Land's End to John O'Groats, 5 UK capitals in 12 days and London to Paris all of which combined raised £½ million for charity.
Nick says ' I am honoured to represent the MND Association as a member of the International Alliance and look forward to working with my International colleagues to support and improve outcomes for people living with MND/ALS'
Gorrit-Jan Blonk, ALS Netherlands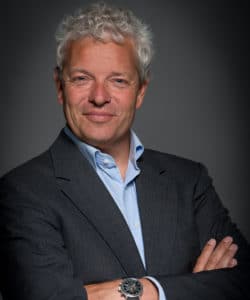 I have been the CEO of ALS Netherlands for more than 4.5 years and a member of the Board of Directors of the International Alliance of ALS/MND Associations since December 2015. As an Alliance delegate and a Board member, I joined the worldwide fight against ALS/MND because I strongly believe in international collaboration in all the things we do. By working together, we will defeat ALS/MND faster than only working nationally. Sharing ideas and working together in the Alliance is key. That is why I am proud to serve as a Board member.
Pablo Aquino, ALS Association of Argentina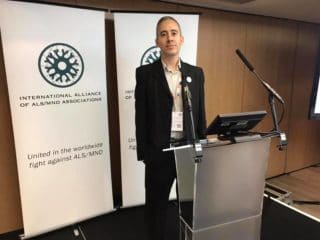 Pablo Aquino is a Certified English/Spanish Translator, Journalist, and the Secretary of the ALS Association of Argentina (Asociacion ELA Argentina), first and only charity exclusively focused on ALS in the country. He was one of the Association's co-founders in November 2011, and has been assisting in the management of projects along with President Dario Ryba and the rest of the board, and developing the international relations of this institution since then. He was the coordinator and personal interpreter of international visits in Argentina, such as Drs. Lucie Bruijn, Jonathan Glass, Ammar Al-Chalabi, Hiide Yoshino and Angela Genge. Pablo has been the speaker for Asociacion ELA Argentina in every Annual Meeting of the International Alliance of ALS/MND Associations since 2013, and also participated in the constitution of UNELA, the Latin American Union of ALS/MND Associations.
His older and only brother, Alejandro, died of ALS in April 2017.
Marcela Santos, ALS Association of Colombia (ACELA)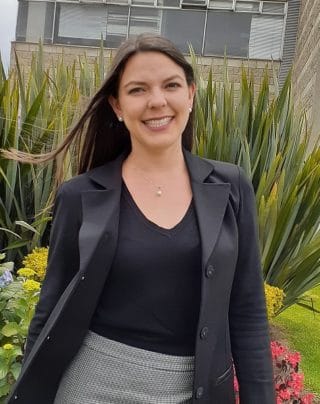 Marcela is a Psychologist with Masters in Social Inclusion of People with Disabilities. Her dad lived with ALS for 16 years, and she was one of his primary caregivers. Her dad had a very positive outlook on ALS and the way he embraced it was passed to his daughter. Her father, Alfredo Santos recently passed away on February 8th 2020. She has dedicated all her academic and professional life to the care of people with disabilities in Colombia in public and private entities and NGOs. She has been a volunteer psychologist providing psychotherapy at no cost to PALS and their CALS in Colombia since 2014. Besides her academic history and professional experience, the personal experience with her dad, allows her to give a much more meaningful care to PALS & CALS.