The International Alliance of ALS/MND Associations presents three awards to recognise excellence in the ALS/MND community. The awards are described below, along with a list of previous winners.
The Forbes Norris Award
The Forbes Norris Award, first presented in 1994, honours the memory of Dr. Forbes "Ted" Norris (1928-1993), a neurologist who dedicated his career to helping people with ALS/MND. The purpose of this prestigious award is to encourage a combination of two major qualities: management of and advances in understanding ALS/MND, to the benefit of people living with the disease.
The criteria for the Forbes Norris award are that the nominee must be
a major participant in the delivery of outstanding ALS/MND patient care;
a significant contributor to the medical literature on ALS/MND clinical management or basic science; and
a member of team/s undertaking ongoing research into ALS/MND care, management and/or basic science.
Nominations for the Forbes Norris Award are considered annually; the awards are presented each year during the opening ceremony of the International Symposium on ALS/MND. If there are no qualified candidates nominated in a particular year, the award will not be granted.

2020 Forbes Norris Award Recipient
There is absolutely no doubt that the 2020 winner of this award not only meets, but exceeds the criteria for this award. This year's winner is Professor Ammar Al Chalabi.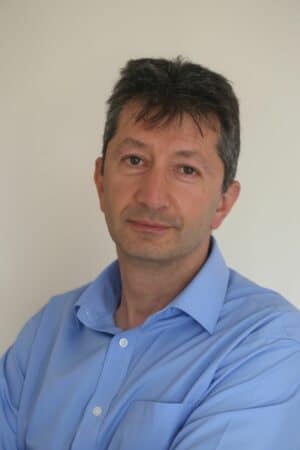 Ammar is a dedicated and diligent clinician that has greatly enhanced the integration of insights from research with compassionate care, enabling people affected by MND/ALS to make more informed choices in key domains of life. His contributions to the criteria areas of research, literature, and patient care are unparalleled at not only the local level but also at the global level. Whether it is seeing a patient at King's MND Care and Research Centre, contributing to The International Alliance, leadership roles in Project Mine or TRICALS, lending his expertise to the ALS Association in Argentina as an honorary Advisor, using his talents as the Deputy Editor of Brain Journal, or advocating with Doddie Weir and the MND Association to get more government funds, he is the consummate professional, but more importantly he is kind and patient centric.
Ammar's contributions have improved the experience of people with MND/ALS through work on clinical and genetic subtypes of ALS/MND paving the way for a personalised medicine approach and the opportunity for patients to make informed decisions on their care.
In addition to his person-centered approach to patient care, Ammar is a huge contributor to research. His research contributions span many disciplines including basic science, large observational studies and clinical trials. He is often one of the world's most highly cited researchers.
In the area of literature, Ammar is a pioneer of complex genetics as applied to ALS. Significant contributions have included
identification of ALS and FTD linkage on chromosome 9p, subsequently paving the way for the discovery of mutations in the C9orf72 gene as a cause of disease.
Ammar is a co-lead of Project-MinE, a multinational effort to sequence 15,000 people with ALS and 7,500 controls to discover genetic and epigenetic risk factors. Through this effort, four new risk genes were identified in 2016 and another in 2018.
Ammar has been unique in applying his expertise in complex genetics to clinical trials, for example, showing that people with genetic variants of UNC13a gene react differently to treatment with lithium carbonate. This is a theme that will become ever more important for future the development of 'personalised medicine'.
He has led international consortia to identify disease modifying genetic influences in ALS/MND using his deep understanding of genetics and statistical genetics.
Building on his experience setting up the South East ALS Register, Ammar co-leads the MND Register for England, Wales and Northern Ireland
His nomination stated "Ammar stands out for his openness, both in terms of resource sharing and collaboration but also in terms of acknowledgement for people's contribution to research. His amiable personality and leadership skills mean the best people from multiple disciplines work together and can improve standards of care and research."
Professor Ammar Al-Chalabi has earned the highest respect globally from patients, healthcare professionals and researchers for his contributions to ALS/MND.
Previous Winners
2018 Dr. Angela Genge
2017 Dr. Merit Cudkowicz
2016 Dr. Mamede de Carvalho
2015 Dr. Terry Heiman-Patterson
2014 Dr. Matthew Kiernan
2013 Dr. Leonard van den Berg
2012 Dr. Benjamin Brooks
2011 Professor Orla Hardiman
2010 Dr. Edward Kasarskis
2009 Professor Christopher Shaw
2008 Dr. Michael Strong
2007 Dame Professor Pamela Shaw
2006 Dr. Walter G. Bradley
2005 Dr. Stanley Appel
2004 Dr. Robert G. Miller
2003 Dr. Robert H. Brown
2002 Professor Vianney DeJong
2001 Dr. Lewis P. (Bud) Rowland
2000 Professor Michael Swash
1999 Dr. Andrew Eisen
1998 Dr. Hiroshi Mitsumoto
1997 Professor Nigel Leigh
1996 Dr. Donald Mulder
1995 Dr. Teepu Siddique
1994 Professor Vincent Meininger
The Humanitarian Award
The Humanitarian Award was inaugurated in 2000 by the International Alliance of ALS/MND Associations to recognise a non-scientific contribution to the fight against ALS/MND. The Humanitarian Award is intended to recognise and encourage individuals and/or groups whose work makes, or has made, a contribution of international significance for people affected by ALS/MND.

2020 Humanitarian Award Recipient
The recipient of the 2020 Humanitarian Award is Carol Birks., CEO of MND Australia and former Chair of the International Alliance of ALS MND Associations. The dictionary definition of the word Humanitarian is "a person who seeks to promote human welfare" and there is no doubt that this years Humanitarian Award winner does exactly that in the ALS/MND Community. There are not enough superlatives in the English language to say how deserving this year's recipient is of this award! In fact, in her nomination, words like Committed, Strategic, Compassionate, Collaborative and Caring were words that were used to describe her.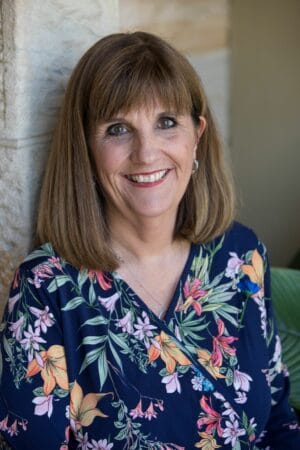 Carol is a consummate professional who has dedicated over twenty years to ensuring quality care and support is provided to individuals living with MND not only in Australia and the Asia Pacific Region, but around the globe.
Her willingness to share her knowledge and experience with governmental agencies/bodies unfamiliar with MND; with others within the MND community in Australia; and with ALS/MND organizations outside of Australia shows her passion and commitment to making a difference in the lives of people who live with MND and their families. She has been instrumental in supporting PACTALS and keeping a strong tie to this region for the International Alliance. She has been a huge part of the global ALS/MND community for over twenty years, and we are a better community because of it.
Nominations for the Humanitarian Award are considered annually; the awards are presented each year during the opening ceremony of the International Symposium on ALS/MND. If there are no qualified candidates nominated in a particular year, the award will not be granted.
Previous Winners
2000 The MND Association of England, Wales and Northern Ireland
2001 Yuko Matsuoka
2002 Dee Holden Norris
2003 Dr. David Oliver
2005 The MND Association of South Africa
2006 Mrs. Misao Hashimoto
2007 Tricia Holmes
2008 Rodney Harris
2009 Professor Kathy Mitchell
2010 Jette Moeller
2011 Danny Reviers and Mia Mahy
2012 Gudjon Sigurdsson
2013 Dr. Jeffrey Dietch
2014 Wendy Abrams
2015 Jesus Mora
2016 James Allen Heywood and Benjamin Heywood
2017 Peter Frates, Patrick Quinn and Anthony Senerchia, Jr., the founders of the Ice Bucket Challenge.
2018 Dr. Brian Dickie
2019 Dario Ryba
Allied Health Professional Award
The Allied Health Professional Award was inaugurated in 2018 by the International Alliance of ALS/MND Associations to recognize an individual committed to providing exceptional care to people with ALS/MND. To celebrate the sharing of expertise and exploration of new ideas to improve patient care and to recognize significant contribution to the advancement of ALS/MND clinical management.

2020 Allied Professional Award Recipient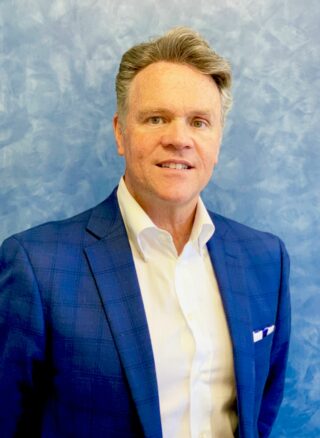 The recipient of the 2020 Allied Health Professional Award winner is John Costello of Boston's Children's Hospital.
John's commitment to providing people living with ALS/MND with a voice is demonstrated in his many years of exceptional care and insatiable quest for knowledge. He is dedicated to educating both himself and others on the newest information and technology available.
John has been a major contributor to the knowledge bank of the International Alliance by participating annually in the Allied Professionals Forum and he recently started Chairing a sub committee of our Innovation and Technology Advisory council that is looking at developing decision trees around communication devices.
He is a willing partner and collaborator in projects aimed at enhancing and enriching the lives of people living with ALS/MND, and for that, we are eternally grateful.
Nominations for the Allied Health Professional Award are considered annually: this award is presented each year during the Allied Professionals Forum between the Alliance Meeting and the International Symposium on ALS/MND. If there are no qualified candidates nominated in a particular year, the award will not be granted.
Previous Winners
2018 Dr. Sara Feldman
2019 Rachel Marsden