The PALS & CALS Advisory Council (PCAC) is charged with helping the Board of Directors (BOD) of the International Alliance of ALS/MND Associations consider and include in its work the wide-ranging opinions and ideas of people with ALS/MND and caregivers to people with ALS/MND from across the globe.
Chair: Sara Feldman
ALS Hope Foundation, USA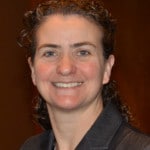 Sara Feldman, PT, DPT, ATP is the Clinical Liaison for the ALS Hope Foundation in Philadelphia, PA, USA. Dr. Feldman is the Physical Therapist and Assistive Technology Professional at the MDA/ALS Center of Hope, where she has been serving people with ALS/MND for more than 20 years. In addition to clinical care, she is involved in clinical trials, education and the use of assistive technology. She is Co-Chair of the Northeast ALS Consortium (NEALS) Physical Therapy Committee and is the Clinical Evaluator Representative on the NEALS Executive Committee. She has been an active delegate to the Alliance since 2007 and has participated in three partnerships, with ABrELA, Iceland MND Association and IsrALS. She is committed to ensuring the Partnership Programme continues to expand and grow. In 2015, Sara assumed the role of the Co-Chair of the Allied Professionals Forum. Sara brings a clinician's perspective and experience to the Alliance Board and until there is a cure, will continue to work towards improving care.
Council Members
Phil Green, California, USA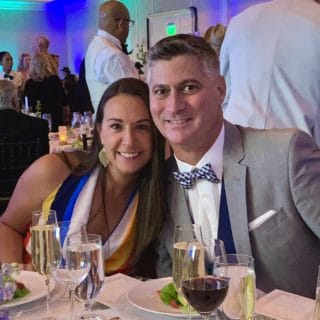 A loving husband to his wife Jennifer, Phil is also a dedicated father to four children (Arianne, Hunter, Parker, and Whitney). Four years after doing the Ice Bucket Challenge, Phil was diagnosed with ALS in August of 2018 and immediately dedicated himself to making a difference in the fight against this horrific disease. Phil is active in helping multiple ALS organizations and institutions (Team Gleason, I AM ALS, Augie's Quest, ALS TDI, ALS Cure Project, UW Medicine) with promoting ALS legislation and policy issues, increasing awareness and raising funds to find effective treatments and cures, and providing much needed support services for ALS patients and families. He was privileged to be a Patient Fellow at the 2019 International Symposium on ALS/MND and has also served as a Consumer Reviewer for the DoD ALS Research Program. Phil is a graduate of the University of Washington where he was on the 1991 National Championship UW Football team. He has spent the past 25 years building a career in developing technology solutions for brands such as Sony, Hewlett Packard, and Home Depot.
Bruce Virgo, Edinburgh, Scotland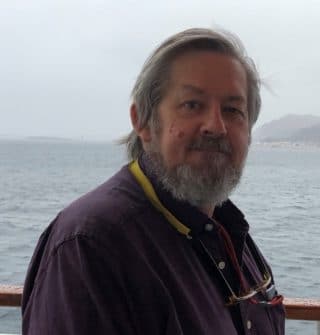 Bruce is an international maritime lawyer of over 40 years practice in Australia, England/Wales & Scotland. Australian by birth, he now lives with his family in Scotland. Bruce was diagnosed with MND in 2014 when Head of Shipping at the London office of an English law firm. In May 2016 his condition forced him to give up a full-time role. He remains a partner, but only in a consultative role. Since 2014 Bruce has assisted with fundraising and contributing to various research projects concerning MND, primarily through Edinburgh's Anne Rowling Clinic – including the MND-SMART drug trial. He is active in raising awareness of MND as a patient advocate on social media as well as attending the 2018 ALS/MND Symposium as a Patient Fellow and again in 2019 as an independent advocate. He is keenly interested in both increased global collaboration of efforts to fight MND as well as attaining a unified voice for PALS & CALS. Although now unable to participate in most of his outdoor loves (surfing, diving water polo & hill walking) he retains a supporter's love of rubgy union.
Lee Millard, Hampshire, England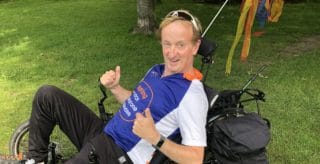 Lee is a software engineer and Salesman, by trade, with over 30 years experience in computer technology that started in the early days of electronic communications in the 1980s. After being diagnosed in 2014 with MND he decided to stop work, partly because of the sheer demands of travelling, but largely because he simply didn't know how long he had left! Such is this disease's reputation. Before embarking in the software world, as a Student Biologist at Imperial College, London, in the 1980s, Lee indulged his mind as a keen scientist. It is against this backdrop that he often writes in his blog on the supreme challenges our researchers face with the complexity of the disease, associated research trials and the inevitable, but totally understandable, clamours for approvals of as yet unproven treatment candidates. He genuinely believes that today, we are on the cusp of major breakthroughs that will lead to MND becoming, certainly for some forms of our disease, a manageable chronic condition within just a couple of years. Yes it's that close.
He works closely with the MND Association in the UK and his primary interests lie in raising awareness and promoting increased research funding. His blog is largely a light hearted read but also contains research posts which he hopes provides the community, and, sadly, the ever revolving door of new members, with information that is helpful on their journey. Although unable to take part in most of his old favourite activities such as skiing, running and walking, Lee is still able to cycle a recumbent trike, and he recommends it highly for anyone with MND. His motto is "No one knows what tomorrow brings"
Angélique van der Lit-van Veldhuizen, Netherlands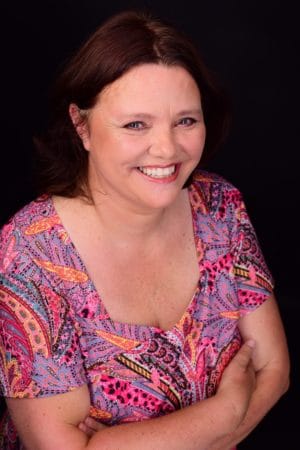 In February 2018, Angélique was diagnosed with ALS. Angélique joined the Board of Directors for ALS Patients Connected (APC) in the Netherlands. As a member of the Board she represents the voice of patients living with ALS. Angélique has always had a passion for music and travelling. Depsite being in a wheechair she continues to enjoy both. Angélique resides in the Netherlands with her husband and 2 children. By joining the International Alliance of ALS/MND Associations PALS and CALS Council Angélique hopes a cure or treatment for ALS can be found faster.
Bernice You, Washington, USA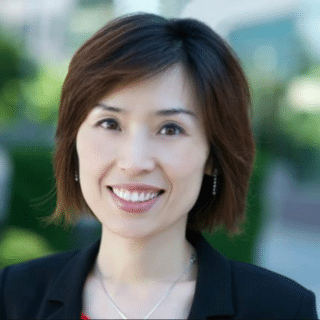 Bernice You is a business strategy, management, and finance professional with global experiences in the technology industry. She has been working for Microsoft for 21 years and is currently working part time. In addition to her business work, Bernice also collaborates with research group at the company on assistive technology projects to bring new experiences and innovations to people with speech and mobility disabilities.
Bernice lives in Washington, USA with her caring husband and three amazing children. She was diagnosed of MND in March 2021. Bernice is keen to devote her effort to drive MND/ALS patient advocacy, quality of life through technology innovations, and research advancement. She is grateful to be on the PCAC council to raise the voice of the PALS community.
Norman MacIsaac, Washington, USA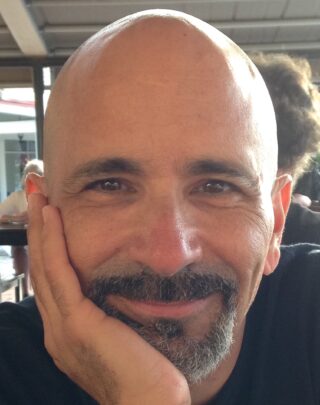 Long before ALS turned his world upside down, Norman MacIsaac used to travel the world supporting local efforts to fight poverty and injustice. He has lived and worked in Africa, Latin America, and Asia. He has been a leader in the field of international development and a critical voice arguing against top-down development. His 2019 TEDx Talk in Montreal, "Surthriving with ALS: Lessons from international development" argues in favour of the tremendous potential of local initiatives and authentic grassroots voices in the struggle for a more just world, be it to combat poverty or to access novel treatments for ALS.
He has been on the Board of Directors of ALS Quebec for over 6 years, and on the ALS Canada Advocacy Committee for over five years. He has been participating in the ALS Caucus since 2015 and has been a vocal advocate, through the media and through his website www.more-than-ALS.com since his diagnosis in 2014. He has also completed the ALS Research Ambassador Training Program.
His parliamentary petition to improve timely access to novel ALS treatments received 25,672 signatures—more than ten times any previous ALS petition in the history of Canada. The petition was backed by the multi-party ALS Caucus in a press conference with Mr. MacIsaac and members of parliament representing all five parties in the House of Commons.
His 2019 book, The Best of the Worst News: Tales of Inspiration from Around the World and My Life with ALS, intertwines autobiographical tales spanning five continents, and as many decades–stories that are in turn touching, humorous, witty, heartbreaking, and always uplifting and inspiring. The second edition in U.S. English was published in 2020.
Norman MacIsaac lives in Montreal with his wife of 34 years. He has two sons and one daughter.
Vanessa Báez, Colombia
My name is Vanessa Báez, I'm from Colombia and a volunteer for ALS/MND Association in my country, ACELA.
In January 2019 my life changed. My dad and best friend was diagnosed with ALS/MND, and unfortunately we lost that battle in June 2020. Because of this life changing experience. I made a promise to the both of us. To become and be an advocate for ALS/MND in being a pillar and support to the families and or patients who are currently enduring this difficult fight. Because of this, I decided to join ACELA in 2020 as a volunteer.
One of the most important things I learned while volunteering at ALS/MND, was to become a listener. Such as what are their wants and needs, still being aware of their vitals and body changes through their present journey.
Now being part of this great world wide association. I would like to continue being a role model and a guide to those who seek help understanding how to cope with this battle. As well as creating awareness in how to help us generate spaces and or accept contributions to further research and the developments of future techno local advancement to this families who are currently living with ALS/MND.
Felipe Ocampo, MD, California, USA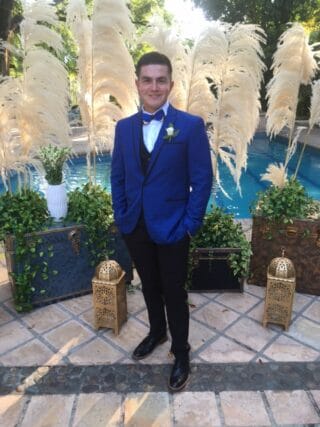 Born and raised in Colombia, Felipe is a medical surgeon whom currently resides in California with his loving husband and five dogs. His experience is based, working in the Emergency Room and has lived and worked in rural areas throughout Colombia. While attending medical school, he was a representative and a fighter for medical students rights. He has been a member of multiple medical associations to promote healthy habits in his community, as well as having encouraged international medical experiences in his school.
Felipe's life changed drastically when he was diagnosed with ALS/MND in February 2021.
Unfortunately, he realized that many of his colleagues, friends, family, and himself didn't know the depths of this disease. He became a member of ACELA, the Colombian ALS/MND Association and it has become his mentor throughout this journey. He feels lucky because his family and friends are his main line of support, all the while dedicating his time on increasing ALS/MND awareness around his community and colleagues. In addition, he enjoys traveling and spending time with his loved ones.
Board Liaison
Gudjon Sigurdsson, MND Association Iceland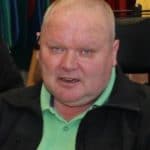 Gudjon has been a member of the MND Association of Iceland since his diagnosis of ALS/MND in 2004. He became the Chairman of the Association in 2005 until the present day. He was previously on the Board of Directors for the International Alliance from 2006- 2008 becoming Chairman of the Alliance from 2008-2012. He also won the prestigious Humanitarian Award in 2012, for his services to the cause. Gudjon was voted back onto the Board by the members in 2018. His hope is to get the PALS voice into every Association working with the Alliance. "Nothing about us, without us"