Executive Director
Catherine Cummings, CAE, MBA

Cathy Cummings has an eclectic mix of work experiences in the Canadian not-for-profit sector including the National Payroll Institute, the Canadian Bar Association, the Canadian Corporate Counsel Association, and now as the Executive Director of the International Alliance of ALS/MND Associations. Cathy has also volunteered extensively with United Way, the Canadian Society of Association Executives and many charities, including ALS Ontario, ALS Canada and Ceridian Cares. She holds an MBA from Athabasca University and is a Certified Association Executive (CAE) designation. On a personal note, Cathy is married to her wonderful husband Marty, has three awesome children and has a mission nicknamed the "Bouquet Project," where she is trying to reverse the statistic that people are 10 times more likely to complain than praise.
To contact Catherine, please email cathy.cummings@als-mnd.org.
Contract Staff
The International Alliance works with various contractors across the globe to achieve its mission of a world free of ALS/MND. These contractors work in unison with our Executive Director to operate the Alliance. Read more about each contractor below: 
Program Coordinator
Jessica Mabe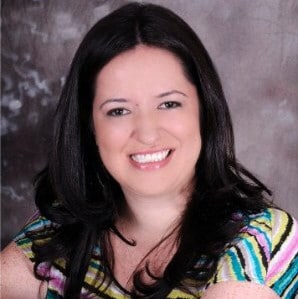 Jessica Mabe was born in London and had a bilingual upbringing in Bogotá, Colombia. She relocated to the UK after finishing school, where she completed her university degree in French & German with Business Studies  at the Aberystwyth University in Wales, followed by a Masters in Mass Communications at Leicester University (UK), Masters in Digital Marketing and Advertising at the University of Nebrija (Spain), and a Masters in Digital Marketing from the EAN University (Colombia). Jessica developed her skills as a sales and digital marketing professional leading teams in the UK and Ireland in the technology sector.
In 2014, Jessica's mother got diagnosed with bulbar onset ALS/MND, and she decided to return to Colombia early in 2015 to help care for her alongside her father. Her mother passed away on February 21, 2018, and shortly after she joined ACELA, the Colombian ALS/MND Association, as an active volunteer supporting family caregivers in their ALS/MND journey. In July 2021, she joined the Alliance as Programs Coordinator.   
To contact Jessica, please email jessica.mabe@als-mnd.org.
Virtual Assistant
Liana Maltby, CAP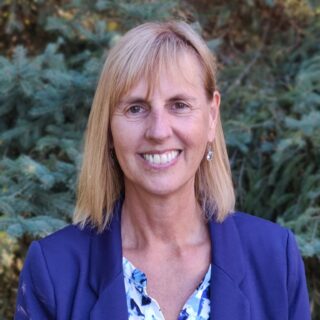 Liana Maltby is a skilled administrative support professional who has experience in research and preparation of meeting agendas and minutes, scheduling, and meeting and event planning.  She achieved her Certified Administrative Professional (CAP) certificate through the International Association of Administrative Professionals.
Before joining the Alliance Team in 2022, Liana had a successful career serving in numerous roles with the same employer for over 37 years.  As an Executive Assistant, she supported a provincial Board of Directors and members of a provincial association.  She interacted and built strong relationships with municipal and provincial government officials and was involved in government lobby days advocating for legislative change.  Most recently, Liana was elected as Municipal Councillor in her local community.  
Liana, along with her husband and eldest daughter live in Ontario, Canada, and their youngest daughter lives in Alberta, Canada.
To contact Liana, please email liana.maltby@als-mnd.org.
Strategic Project Manager
Julia Simon, BCom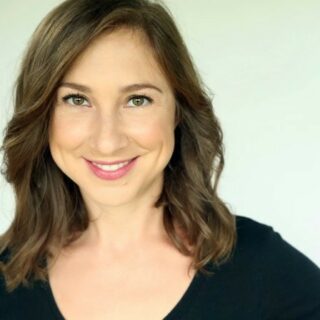 Julia Simon has a Bachelor of Commerce in Marketing from the John Molson School of Business in Montreal, Canada. Most recently, Julia worked in open source community building the technology industry. In 2019, she experienced a major burnout, which eventually led her to share her story through conference talks about normalizing mental health issues and advocating for systemic change in the workplace. She is a human-centric generalist who is authentically curious. Julia is a multilinguist (English, French, German, Spanish) and loves to connect with people in a meaningful way.When her father was diagnosed with bulbar onset ALS-FTD in January 2022, she became one of his primary caregivers. He passed away in April of the same year, which led her to learn about death positivity, medical assistance in dying and end-of-life care. She has since taken courses in peer support work as well as being an end-of-life doula.  Julia spends her down time with her son, Felix, and her cat, Flash.
To contact Julia, please email julia.simon@als-mnd.org.
Communications Manager
Lynne Yryku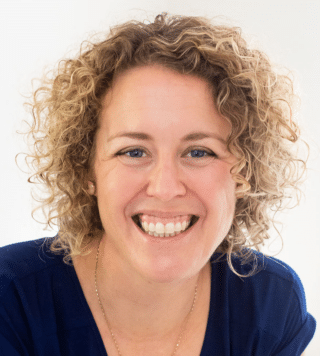 Lynne Yryku is a versatile communications manager known for her professional approach and attention to detail. With a background in English-French-Spanish translation and over 15 years of experience, Lynne has worked with diverse associations on project ranging from print publications to marketing campaigns to website management systems. Her ability to understand member needs and translate them into engaging content with practical takeaways for her clients sets her apart. Through her work with the Alliance, she strives to share the vision of a world free of ALS/MND with millions of people worldwide.
Lynne lives in Ontario, Canada, where she is Mom to creatures two- and four-legged. She is an outdoor enthusiast who loves running, camping, kayaking, biking and exploring nature with her husband and kids.
To contact Lynne, please email lynne.yryku@als-mnd.org.