The role of the International Alliance of ALS/MND Associations' Budget and Finance Committee is responsible for reviewing the integrity of the organisation's financial reporting and overseeing the independence of the external auditors.
Chair of the Budget & Finance Committee
David Ali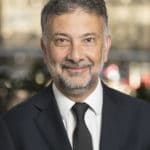 David is passionate about helping to make a difference for people living with ALS/MND, having volunteered for the past 20-years on ALS/MND-related boards and in other ways at the local State, national and global levels. As the CEO of MND Australia since March 2021, David is more focussed on contributing at an operational level to improve the impact for people across Australia affected by MND today and in the future.
David has a background in social policy and corporate services through a range of executive roles across the public sector, Parliament (the legislature), as a management consultant, and in the not-for-profit sector.  He also brings much experience as an executive and non-executive director on government and not-for-profit boards.  David says it is a real privilege to be part of the talented Board of the International Alliance since December 2017.
Committee Members
Gorrit-Jan Blonk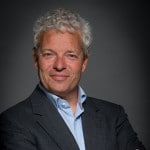 I have been the CEO of ALS Netherlands for more than 4.5 years and a member of the Board of Directors of the International Alliance of ALS/MND Associations since December 2015. As an Alliance delegate and a Board member, I joined the worldwide fight against ALS/MND because I strongly believe in international collaboration in all the things we do. By working together, we will defeat ALS/MND faster than only working nationally. Sharing ideas and working together in the Alliance is key. That is why I am proud to serve as a Board member.
Evy Reviers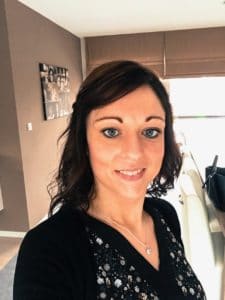 Evy Reviers is the daughter of a pALS which is her motivation to be an ALS patient representative at the National and International level. Since 2007, she is CEO of ALS Liga Belgium, focusing on stimulating and financing scientific research on ALS, contact with ALS researchers, collaborations with university hospitals and defending the rights of pALS at governmental institutions and agencies.
She is particularly involved in regulatory aspects of ALS clinical trials and its guidelines, advocating the same rights for access to trials and future medicines for all pALS worldwide. She graduated at the EURORDIS ExPRESS Summer School 2016 and is a patient representative in scientific advice procedures (CHMP committee) at the European Medicines Agency (EMA). Also, she is member of the European Patient Advocacy Group (ePAGs) for the Rare Neuromuscular ERN Groupings of EURORDIS, being active in the Patient Advisory Board of these ePAGs.
Furthermore, she is Chairwoman of the European Organization for Professionals and Patients with ALS (EUpALS), a member of the Board of Project MinE and member of the ALS Dream Team.
Evy previously served as a member of the Board of Directors of the International Alliance during 2 consecutive terms between 2010-2016. She was re-elected to begin a new term in December 2017.
Sheila Erickson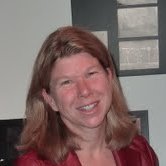 Sheila has operated SME Interim, providing interim management services in the not-for-profit sector since 2014. Sheila started SME Interim after 15 years of working in a variety of not-for-profit organizations, including a national professional association, community based social service agency, animal welfare shelter and a national charity. She is a Chartered Professional Accountant with a degree in Economics from McMaster University.
Sheila is passionate about the importance of helping out wherever needed, and has volunteered on both the governance and programming level over the years. As a new member to the Budget and Finance Committee, she's inspired by the collaborative nature at the International Alliance of ALS/MND Association and looking forward to contributing her financial expertise.
In her spare time Sheila loves spending time outdoors, either at her cottage or travelling abroad on a walking holiday. "It's truly the best way to experience a new destination".
Laura Freveletti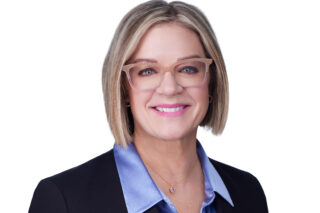 Laura Freveletti is Chief Executive Officer of the Les Turner ALS Foundation. She comes to the ALS field with 30 years of experience in executive leadership, most recently as senior program officer at The Allstate Foundation. Throughout her career, she has been dedicated to driving social impact via strategic planning, fundraising, and innovative programming, with experience as a senior fundraising executive at the YMCA of Metropolitan Chicago and Lyric Opera of Chicago, as well as service as board president of the Sudden Infant Death Services (SIDS) of Illinois. Having lost her brother-in-law to ALS, she is committed to advancing research and improving care for the ALS community.